Subspeciality Day
Exhibit Hall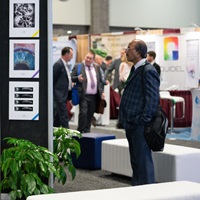 Friday, May 15 | 7:00 a.m. - 4:00 p.m.
The 2020 ASCRS Subspecialty Day Meeting exhibitors offer exceptional opportunities to learn about products, current and emerging technologies.

The ASCRS Subspecialty Day exhibit hall, open to all attendees of ASCRS Glaucoma Day, ASCRS Refractive Day offers a unique opportunity for you to connect with exhibitors that pertain to your field. The exhibits for ASCRS Subspecialty Day will be open for a limited time, beginning with breakfast on Friday morning, during breaks and lunch. Be sure to make time to visit exhibitors throughout the meeting!